Best Organic Farming in the World
Best Integrated Farm | Balakila Shivananda Organic Farm
Balakila shivananda has won Kerala's Best Farmer Award for 2022. He left school in 10th grade. Mr. Shivananda started farming life at the age of 16. Before that this land was empty. His father used to do paddy farm in a small field out of 12 acres. Then Shivananda and his family changed everything. he still lives in a joint family. Their children are well educated and they work outside too. But they still come to the farm on holiday and work. So they don't depend too much on the workforce, and they do get a good profit from farming. He believes more in organic farming and integrated farming.
Organic farming
Organic farming is agriculture that makes healthy food, healthy soils, healthy plants, and healthy environments a priority, along with crop productivity. By using organic farming techniques Farmer shivananda turned sandy soil into fertile soil.
Actually, this family is consuming only their own grown foods. They are not depending on the outside world for food. These family members don't have any health issues in the last many years. All These things are possible just because of organic farming. So, for a healthy life, organic farming is a must.
An integrated Farming System is an interdependent, interrelated often interlocking production system based on a few crops, animals, and related subsidiary enterprises in such a way that maximizes the utilization of nutrients of each system and minimizes the negative effect of these enterprises on the environment.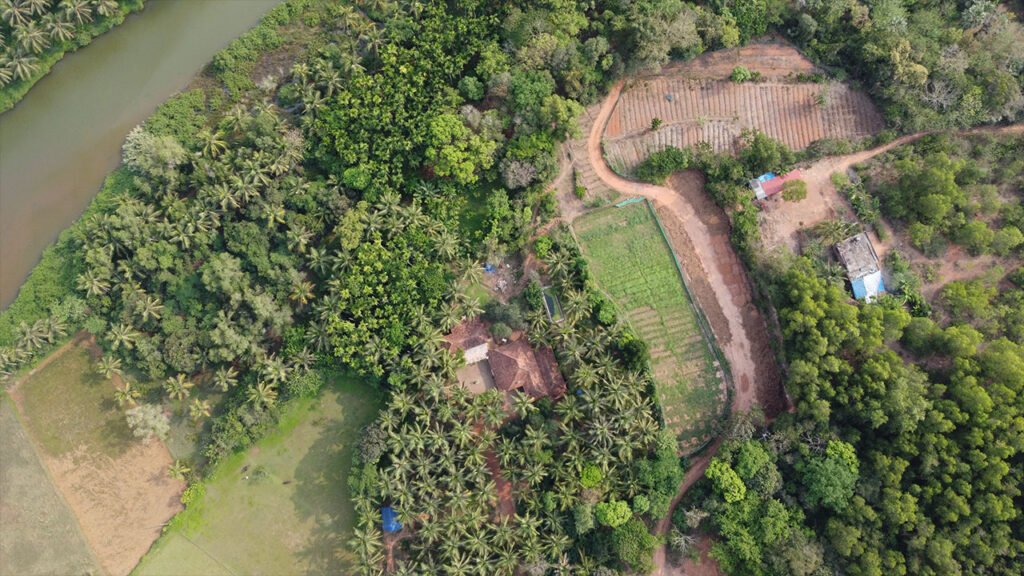 The government of Kerala has helped him financially as well as technically. Local Agriculture officers guided him in every step. He did not waste even one inch of the entire 12 acres of land. He doesn't have a water problem here. Because as you can see The river flows close to the farm. A few years ago, the saltwater problem was coming in the summer. Because the sea is only 5 kilometers from here. To get rid of that problem, under the scheme of the government of Kerala, panchayath built one Dam. It has helped a lot of farmers, including Shivananda. Come, let's go round his farm once.
Also View: